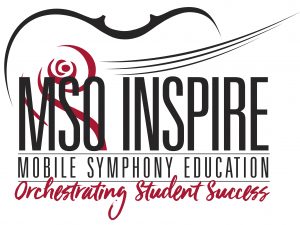 The MSO String Academy and Eastern Shore Strings are two training ensembles for intermediate level violin, viola, cello and bass students.  Some of the goals of the Mobile String Academy and the Eastern Shore Strings are to build and develop basic orchestral playing skills and to learn new string techniques to prepare its members to join Chamber Strings and later on the Mobile Symphony Youth Orchestra.
Students interested in playing with the String Academy or the Eastern Shore Strings should carefully read the proficiency requirements below and fill out the application form.  The instructor may request that students play for them before acceptance into the group.
String Academy Application 2023
Eastern Shore Strings Application 2023
For more information, contact Daniela Pardo at (251) 432-2010 or at
daniela@mobilesymphony.org
This program has been made possible, in part, with support from ACMP Associated Chamber Music Players.
Thank you!