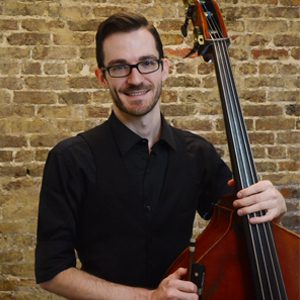 Taylor Hollyer is a double bassist, film composer, and educator in the Gulf Coast region. Currently based out of Mobile, he is principal bass of the Mobile Symphony Orchestra, Gulf Coast Symphony Orchestra, and Pensacola Symphony Orchestra. As an educator, he currently is the double bass professor at the University of South Alabama and the University of West Florida. Prior to moving back south, he served as a faculty member in the evening division of The Juilliard School, teaching Scoring to Picture, Music Technology, and Music Production.
Films he has worked on have been shown at numerous festivals including Beyond the Machine Festival and the Los Angeles Asian Pacific American Film Festival.
Taylor has received bachelor and masters degrees from The Juilliard School in Double Bass Performance, studying with Orin O'Brien. He also holds a minor in Music Composition, studying with Vivian Fung, and a graduate certificate from the University of Southern California's Scoring to Motion Picture and Television (SMPTV) program.