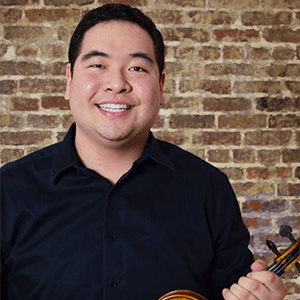 Ken Davis began playing the violin at the age of six during his parent's stay as missionaries in the eastern European country of Latvia. Upon moving back stateside he began pursuing an education in music with an emphasis in violin performance. Ken joined the Mobile Symphony two years ago for the 2013-2014 season. An avid orchestral musician, Ken has played with many ensembles including the Valdosta Symphony, the Sinfonia Gulf Coast, Jacksonville Symphony Orchestra, Pensacola Symphony Orchestra, and the Ann Arbor Symphony Orchestra.
Ken attended Florida State University where he received his Bachelor's degree under the tutelage of Eliot Chapo, Beth Newdome, and Corinne Stillwell. Following his time in north Florida he spent two years in Ann Arbor, Michigan where he earned his Master's degree under Aaron Berofsky.
Ken is now based out of Tallahassee, Florida where he spends time with his friends and family. Outside the world of music, Ken enjoys playing golf, trying new restaurants, and watching FSU football!