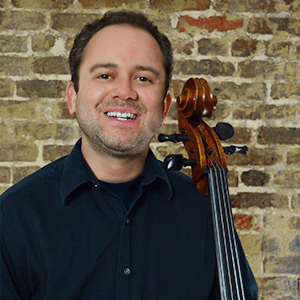 Daniel Martinez began his cello studies at the age of nine in his hometown of San Pedro Sula, Honduras. He continued his studies at the Victoriano Lopez Music School in San Pedro Sula and in 2001 he entered The University of Southern Mississippi on a full scholarship, studying there with Dr. Alexander Russakovsky and serving as principal cellist in the university orchestra. After earning his Bachelor of Music degree in 2006, he accepted a teaching position with the Gulfport School District Strings Program in Gulfport, Mississippi. In 2009, he was honored to take the position of Director of Orchestral Activities with the Gulfport School District.
Daniel loves conducting, playing chamber music, and is currently a member of the Mobile, Gulf Coast Symphony, and Pensacola Symphony Orchestras. Since 2014, Mr. Martinez also serves at the music director and principal conductor for the Gulf Coast Symphony Youth Orchestra which includes some of the best high school orchestral players from the Mississippi Gulf Coast.
Daniel is an avid follower of fútbol (or soccer) and spends much of his free watching both international and club matches. He, his wife, Catherine, and their cat, Stormy, are big fans of FC Barcelona.