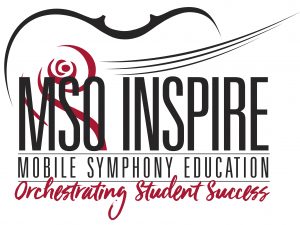 Mobile Symphony Suzuki Institute
 "If children hear fine music from the day of their birth and learn to play it, they develop sensitivity, discipline and endurance. They get a beautiful heart." – Shinichi Suzuki.
The Mobile Symphony Suzuki Institute is based on the teaching philosophy of Japanese violinist Shinichi Suzuki. Dr. Suzuki based his approach on the belief that "Musical ability is not an inborn talent but an ability which can be developed."
He began to apply the basic principles of language acquisition to the learning of music, and called his method the mother-tongue approach. As when a child learns to talk, parents are involved in the musical learning of their child. Listening to music every day is important, and constant repetition is essential in learning to play an instrument. Children ages 4-7 are accepted for violin, viola or cello. Parents or guardians must be present and engaged at all times.
Summer 2023 Suzuki Registration Form
Fall 2023 Suzuki Registration Form