In 1897, the disastrous première of Rachmaninoff's First Symphony threw his promising career as a composer into disarray. For three agonizing years, he was unable to create anything significant. He found relief with the help of Dr. Nikolai Dahl, a psychoanalyst. "The material for a new concerto accumulated, and new musical ideas began to stir within me," he wrote. "By autumn I had completed two movements (the second and third)….These I played that same season at a charity concert, with gratifying success….By the spring of 1901, I had finished the first movement. Out of gratitude to Dr. Dahl, I dedicated the concerto to him."
The reasons for its enormous popularity are clear. It displays its emotions directly, particularly warmth and melancholy. The themes are attractive and memorable, and Rachmaninoff clothed them in lush orchestral colors. The solo part is brilliant, mirroring the power and expressiveness of the composer's magnificent performing skills. He performed it no fewer than 143 times, and recorded it twice.
Program Notes by Don Anderson © 2018
Enhance your concert experience with Take Note!  Join music experts and explore the world of classical music from an in-depth perspective. This informative pre-concert talk begins at 6:30 p.m. before Saturday classical performances and 1:30 p.m. before Sunday classical performances in Room 1927, adjacent to the Saenger entrance on Joachim Street.
May 4, 2019 | 7:30pm-9:30pm
May 5, 2019 | 2:30pm-4:30pm
Scott Speck conductor
Vadym Kholodenko piano
Program:
Higdon | Blue Cathedral
Tchaikovsky | Symphony No. 6
Rachmaninoff | Piano Concerto No. 2
Sponsored By: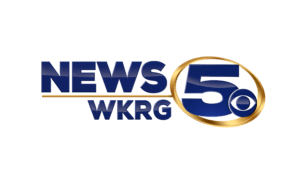 The Metcalfe Charitable Trust
Buy Tickets