At the beginning of the 1930s, Orff produced a number of arrangements of early music. His researches in this area led to the creation of Carmina Burana. The texts come from a collection of earthy lyrics, discovered in a Bavarian monastery and dating from the twelfth and thirteenth centuries. It contains some 200 drinking songs and love lyrics. Orff saw in it the ideal vehicle to express basic human emotions.
This work is enormous in both force and sound creating an experience that is nothing short of spectacular.
Enhance your concert experience with Take Note!  Join music experts and explore the world of classical music from an in-depth perspective. This informative pre-concert talk begins at 6:30 p.m. before Saturday classical performances and 1:30 p.m. before Sunday classical performances in Room 1927, adjacent to the Saenger entrance on Joachim Street.
March 30, 2019 | 7:30pm-9:30pm
March 31, 2019 | 2:30pm-4:30pm
Lidiya Yankovskaya conductor
Amy Owens soprano
Justin Berkowitz tenor
Edward Nelson baritone

University of South Alabama Concert Choir, Laura Moore director
Mobile's Singing Children, Susan Hoitt director
Program:
Theofanidis | Rainbow Body
Respighi | Ancient Airs and Dances, Suite 1
Orff | Carmina Burana
Sponsored by: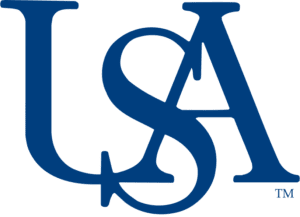 Andra & Keith Bohnet
Media Sponsor:

Buy Tickets