"This is the first time since I joined the Mobile Symphony that we've performed Mozart's Requiem. I'm thrilled to say that among our four brilliant vocal soloists is the legendary bass-baritone James Morris, whose international career spans roles from Mozart to Wagner, including over three decades of performances at the Metropolitan Opera." – Scott Speck, Music Director
The Mobile Symphony presents an all-Mozart concert featuring works included in the hit 1984 movie Amadeus! This salute to one of classical music's most popular composers ends with a monumental performance of Mozart's iconic Requiem with the University of South Alabama Concert Choir, Mobile Opera Chorus and acclaimed soloists. The idea that listening to classical music can increase your brainpower has become so popular that it's been dubbed "the Mozart effect." So, if you're smart – or just want to be – join the MSO for this amazing entertaining and brain-boosting concert!
Single tickets on sale August 21, 2019. Tickets are $15, $20, $33, $45, $65 and $80 and can be purchased online, by phone at 251-432-2010, or at the symphony box office, 257 Dauphin Street. Tickets are not available at the Saenger box office. Student tickets are $10. Through the MSO Big Red Ticket program sponsored by Alabama Power, students in grades K-12 can attend the Sunday performance free when accompanied by a paying adult. Student and Big Red Tickets must be purchased at the MSO box office or via phone.
Enhance your concert experience with Take Note!  Join music experts and explore the world of classical music from an in-depth perspective. This informative pre-concert talk begins at 6:30 p.m. before Saturday classical performances and 1:30 p.m. before Sunday classical performances in Room 1927, adjacent to the Saenger entrance on Joachim Street.
April 4, 2020 | 7:30pm-9:30pm
April 5, 2020 | 2:30pm-4:30pm
Scott Speck conductor
featuring University of South Alabama Concert Choir & The Mobile Opera Chorus
Kathryn Mueller, soprano
Clara Osowski, mezzo soprano
Steven Soph, tenor
James Morris, bass baritone
Program:
Mozart | Symphony No. 25, K.183
Mozart | Serenade No. 10, K.361, Gran partita
Mozart  | Sinfonia Concertante, K.364
Mozart | Requiem, K. 626
Amadeus Program Notes
Lyric Translations
Sponsored by: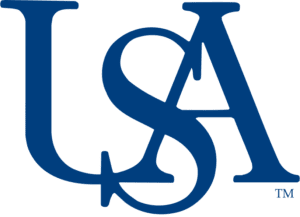 Jim and Karen Atchison
Dick and Betsy Otts
Buy Tickets