Orchestra Auditions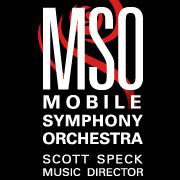 MOBILE SYMPHONY ORCHESTRA
Scott Speck, Music Director
Announces auditions for the following vacancies:
PRINCIPAL CELLO – one year position
Auditions will be held:
Sunday, August 25, 2019
The Mobile Symphony is a per service orchestra that performs approximately 60 services per season.
Please email a one page resume to:
J.C. Barker, General Manager
jcbarker@mobilesymphony.org
No phone calls, please
Only a limited number of highly qualified applicants will be invited to audition.
APPLICATION DEADLINE:
August 16, 2019
Audition repertoire:
Click here for Cello audition repertoire list
Click here for Cello excerpts
MSO Disclaimer:
The Mobile Symphony does not hold auditions for substitute musicians and does not release audition repertoire or requirements unless a position is open.