"From Gidget Goes to Rome to Star Wars Episode IX, John Williams has had an outsized influence on our culture. He even influenced my development as a musician: for a while I wanted to become a film composer like him. For the first time in a Masterworks concert, the Mobile Symphony devotes an entire program to this genius of our time." – Scott Speck, Music Director
The Mobile Symphony celebrates the music of John Williams! With 24 Grammy Awards and five Academy Awards, John Williams is one of America's best known composers. During his six-decade career he has composed some of the most popular, recognizable and critically acclaimed film scores in cinematic history. The MSO concert features his most recent scores.
Single tickets on sale August 21, 2019. Tickets are $15, $20, $33, $45, $65 and $80 and can be purchased online, by phone at 251-432-2010, or at the symphony box office, 257 Dauphin Street. Tickets are not available at the Saenger box office. Student tickets are $10. Through the MSO Big Red Ticket program sponsored by Alabama Power, students in grades K-12 can attend the Sunday performance free when accompanied by a paying adult. Student and Big Red Tickets must be purchased at the MSO box office or via phone.
Enhance your concert experience with Take Note!  Join music experts and explore the world of classical music from an in-depth perspective. This informative pre-concert talk begins at 6:30 p.m. before Saturday classical performances and 1:30 p.m. before Sunday classical performances in Room 1927, adjacent to the Saenger entrance on Joachim Street.
POSTPONED – DATE TBA
May 2, 2020 | 7:30p m-9:30pm
May 3, 2020 | 2:30pm-4:30pm
YANIV SEGAL, guest conductor
Guest Conductor Spotlight
Program:
Flight to Neverland from Hook
Devil's Dance from Witches of Eastwick
Harry Potter and the Chamber of Secrets
Suite from J.F.K.: Theme
Star Wars
Superman
Remembrances from Schindler's List
The Mission
Close Encounters of the Third Kind
E.T.: Adventures on Earth
Sponsored By: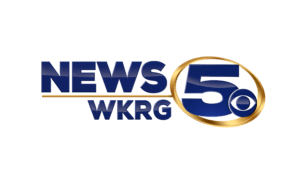 Paul and Anne Low
Allan and Nancy Rowe
Buy Tickets